About the Thursday Midday "Outside Voices"
Thursday Midday "Outside Voices" – Outdoor Daytime Singing with Cathy & Dick:
Join us for a scenic oceanside walk with "Outside Voices" outdoor drop-in singing. Typically, we meet somewhere near the shore in Esquimalt around noon, and we alternate singing and walking the shoreline, wrapping up after about 90 minutes. We plan to be out every week, rain or shine, but please subscribe to get notices each Thursday by 10:00am, confirming the details of exactly where and when we will meet that day! The songs and the walking path we take are very accessible!
History
Over the years, Cathy has found ways of combining her love of the outdoors with her love of music. In the spring of 2023, she and Dick launched Outside Voices as the latest way to get people out for walks in our beautiful part of the world and singing together.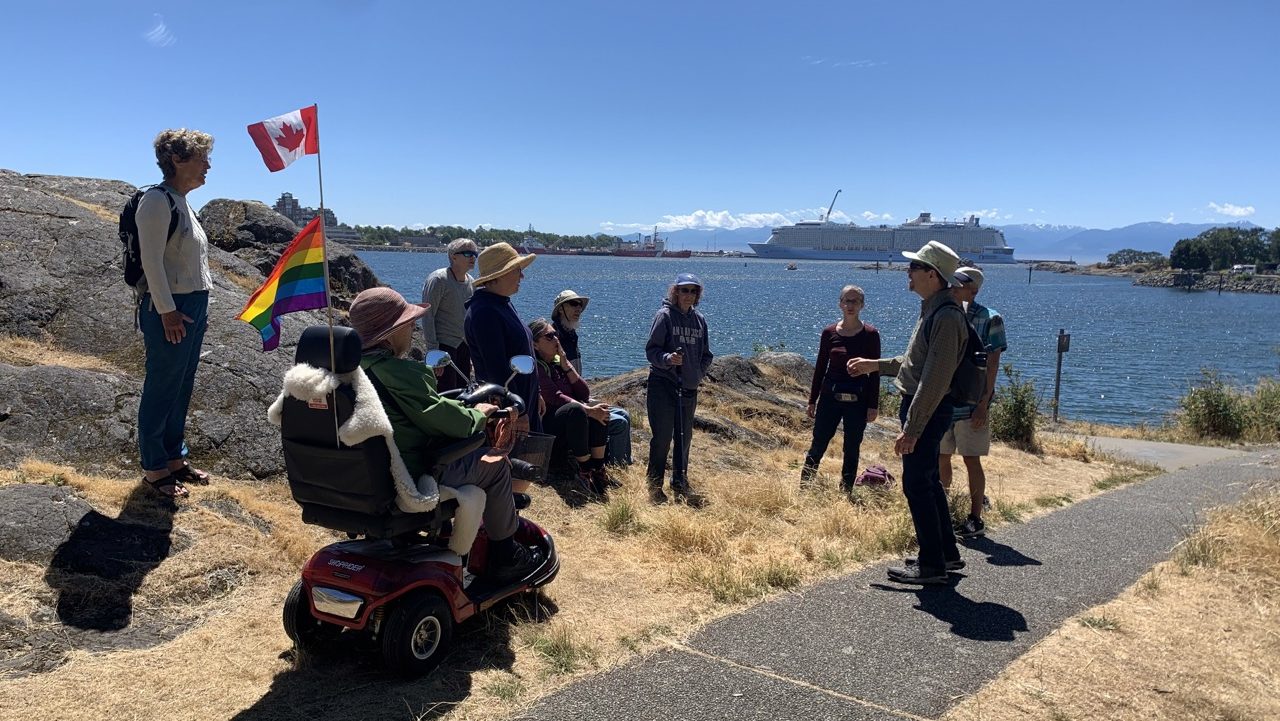 Donations
For our drop-in Wednesday Evening Sing-Ins and Thursday Outside Voices, you need to sign up for email notices, but there is not a set fee—we want you singing with us! And if you feel that you can offer to contribute, the way you would for a movie or a yoga class, your gift will be gratefully received. (Note: we are not a registered charity)